7. The Productivity Process
The Overview tab helps you see the Productivity Process behind Achieve Planner and provides easy links to the different parts of the software.

Click Image to View Larger Size
In Step 2, you also get a notification of any new tasks (in red) that you've captured or imported in your Inbox. You can then Invoke the New Task Organizer using the link.
Using the Tools -> Options menu (Display) you can set this Overview as your default 'home page' every time you start Achieve Planner.
When you download Achieve Planner, you'll get access to the Training Center, which includes a time management training course that walks you through this productivity process step-by-step.
8. Project Templates
You can use any existing project as a template for creating a new project. Using templates can save you a lot of time if you have events, checklists, procedures, or other recurring projects that all have similar sets of tasks.
To create a new project from a template, you use the File -> New -> New Project From Template menu item.
This will bring up a dialog that will help you select the project that you want to use as the template for the new project instance.
Then you can customize the new project instance as needed...
before adding it to the outline.
Some tips for getting the most from project templates:
I recommend creating a special 'Templates' project to store/organize all your templates

Add a prefix to all your template projects (like 'TP-') to make them easier to find using the template chooser dialog filter.

Set the priority of template projects to D to hide them in the Task Chooser
9. Life Planning System
Achieve Planner is more than just a productivity tool, it is a comprehensive life planning system. In the end, being more productive doesn't matter unless you are heading in the right direction and creating the kinds of results that you really want in your life.
"The best life planner I've ever used! When it comes to doing complete "Life Planning" there are very few products on the market that allow for it... I've tried everything from paper planners to over a dozen software packages. I've settled on the Achieve Productivity Suite to help put my life in order!"
- Eric Eckberg
The Productivity Suite edition of Achieve Planner also includes several life planning and goal setting tools like:
Your strategic life plan

Capture, organize and plan your goals and dreams

Break goals down into projects and tasks

Track your progress on your different goals

Metrics that help you track progress and results

Daily goal review

Link motivational images to your goals
Achieve planner uses result areas to represent your life dimensions or roles. This helps you balance goals and projects across the important areas of your life.
You can develop mission/vision statements for each area, capture your guiding principles/values, and perform a Strengths/Weaknesses/ Opportunities/Threats (SWOT) analysis.

Set, Plan and Track All Your Goals
The goals list allows you to set, organize, plan, and track your goals.
They may represent short-term goals supporting a dream, or any other type of goals you are pursuing.
Achieve Planner helps you create powerful action plans for each goal, including purpose/vision statements, benefits, obstacles, breaking the goal into smaller steps, regular actions, and rewards.
Keep Track of Your Progress for Your Goals
Each goal contains an entry where you can record individual achievement/progress milestones.
In addition, you can track measurable values using metrics, which allow you to enter numeric values for any measurements you want to track.
Use performance reports to view your progress in each metric you are tracking.
10
. Two-Way Sync With Microsoft Outlook®
If you use Microsoft Outlook® (XP/2003/2007), Achieve Planner can keep your appointments and tasks synchronized with your Outlook calendar and tasks folders.
Since Outlook synchronizes to most PDAs, Smartphone and Blackberries, you can use it to synchronize your data and take it with you.
You can even track action-oriented emails as projects/tasks in Achieve Planner.
There are two ways to do this:
Import Emails Directly
In the Outlook Synchronization Settings (use Tools -> Outlook Synchronization then click Settings button), you'll find a Hot Key (Alt+Win+E by default) to import the currently selected email(s) from Outlook into Achieve Planner.
Import Emails Automatically
The other option is to create a special folder in Outlook (like 'Todo' under your Inbox) and tell Achieve Planner to import new emails from this folder as tasks during the next Outlook Synchronization.
NOTE: In order to import emails from Outlook, you must set the Outlook settings to Import Email AND select the folder(s) from which you want to import emails.
Imported emails are collected under the Inbox special project for later processing.
Other Outlook Synchronization Options
Achieve Planner can also synchronize your Outlook tasks, appointments and contacts.
By default, Achieve Planner only imports data from Outlook, but you can change the settings to perform a full 2-way sync.
11
. Automatic Scheduling
If you provide effort estimates for your tasks, Achieve Planner can automatically compute the expected start/end dates for your projects and tasks based on your effort estimates, priorities, and weekly schedule project blocks.

Click Image to View Larger Size
You can use the Actions -> Reschedule command anytime you make a significant change to your projects, tasks, or weekly schedule to re-compute the start/end dates of projects & tasks.
Achieve Planner will warn you if any of your projects or tasks are overdue or running behind schedule based on the expected dates and any deadlines you've set.
30-Day Trial - Try Achieve Planner for Free
I have so much confidence in Achieve Planner, that I'm willing to give you a free 30-day trial so that you can take it for a spin and see for yourself if it will work for you.
"As I stated in a previous message, the "Achieve Planner software" is the "BEST" on the market today. I've used Act, and PlanPlus software for several years and these programs can not compare to Achieve Planner. You've captured all of the time management tools I've wanted for many years rolled in to one fantastic designed package.

The free "complete" trial version really provided the opportunity to really test drive your program.

I'm sold on the Achieve Planner software, and will be purchasing the program as soon as I send this message.

Great job!"

- Harold Zimmer
It's easy to get started right away...
Click here to download your free 30-day trial of Achieve Planner today!
You have nothing to lose. If you don't like it, simply uninstall it. You don't pay anything until you decide to purchase.
Case Study # 6 - Entrepreneur / Business Owner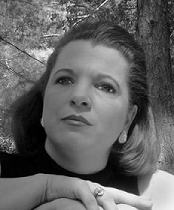 Renee' Ruby is an entrepreneur/proprietor of RubyImage Design Studio. She is also executive director for Poised Pageants. "Before using Achieve Planner I could not stay on task or focused too much on a task so that priorities were not kept."
Since she started using Achieve Planner, Renee has found it much easier to stay on task and prioritize tasks in her work, homeschool, extracurricular activities and personal life.
She's also noticed other positive side effects, saying, "My stress has been reduced by the fact that I always stay prioritized. I do not spend too much time on mundane tasks when I have more important things to do. My homeschool efficiency has improved greatly and kept my kids from having too much time on their hands due to my working and leaving them to their own accord." Renee adds, "In fact, in some areas I have created such positive habits in prioritizing that I no longer need reminders or schedules."
Two features that Renee finds useful for life management are the wish list and the goal planner. She says, "The wish list is SO nice to have - I've always discovered things I wanted to get for whatever reason but never could remember them when needed the wish list lets me keep those things close-by so I have them when I need them. I also appreciate the goal planner as it is nice to have a list close by that I can look at on occasion to refocus or motivate myself."
Click Here To Download Your Free 30-Day Trial